The Grand Seal has been proven to eliminate back smoking of a fireplace at negative pressure levels up to -25 PA, allowing you to maintain a traditional wood burning fireplace in states with the most stringent energy codes. The Grand Seal door features gasketed swing sections that surround each glass panel along with a gasket to seal the frame of the door to the face of the fireplace. The combination of these gaskets virtually eliminates heat loss from the home through the fireplace opening. With its extremely durable 1-1/4" x 1-1/4" angle iron doors, the The Grand Seal is the only option for true radiant heaters.
The Grand Seal also offers optional handles, glass, screen features and finishes. To view these options, please download our full-color brochure which can be found on our Manual Download Page.
The Grand Seal comes standard with ceramic glass and bottom wood handles that are either stained natural or painted black.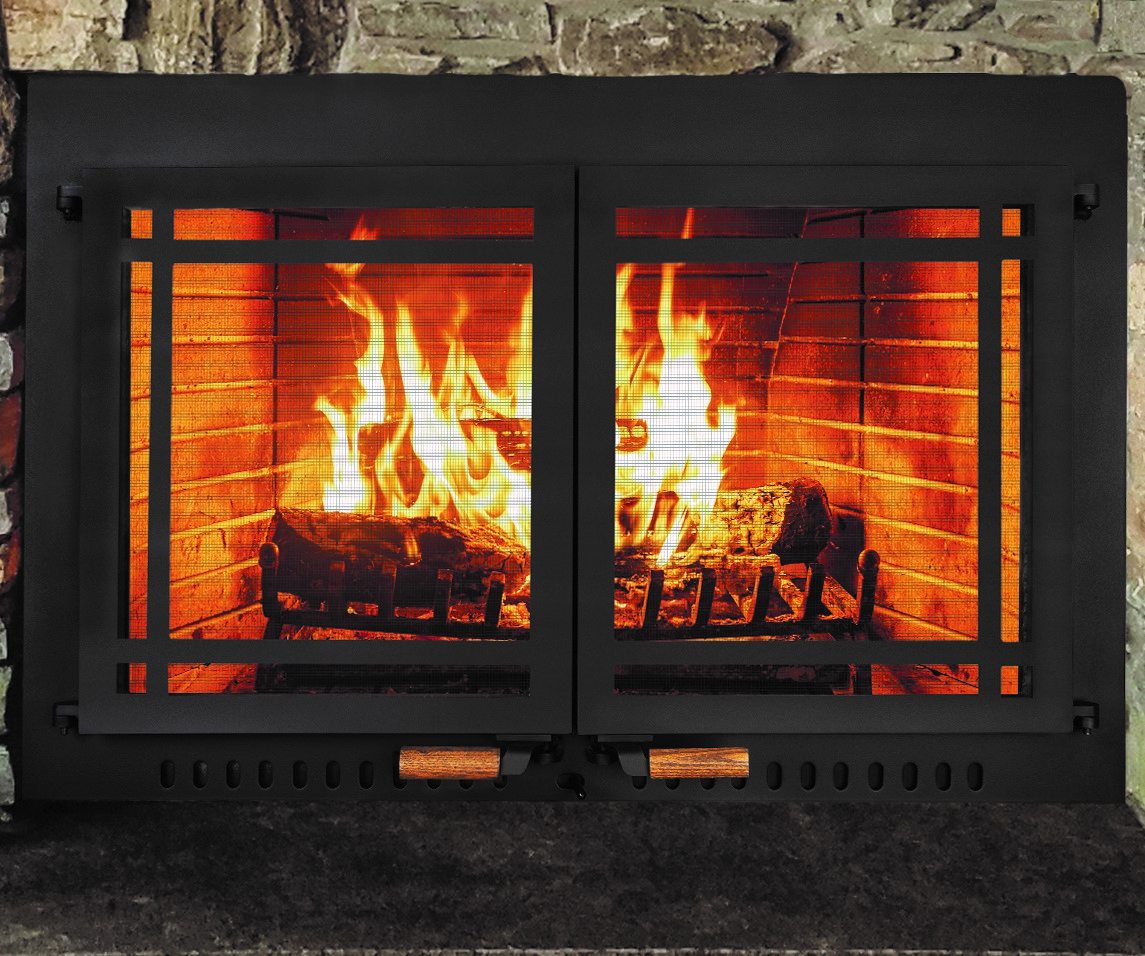 MEASUREMENT SHEET FOR CUSTOM WILKENING DOORS
Door can only be used with a masonry fireplace. Fractions or decimals may be used in form but do not enter the inches " icon as you will receive an error.
NOTICE! Your custom built fireplace door will be as accurate as the measurements provided on this sheet. Use a rigid tape or metal ruler for exact measurements. A mounting flange will protrude into your fireplace opening 2 to 3 inches and be sized to allow 1/4" space between it and your opening. Holes will be drilled though this flange into masonry for attachment. A high temperature silicon or refractory caulking can be used to fill any voids between the door frame and your fireplace.